Portfolio
Profile
Name:                  Yoshiaki Sakai
Telefon:               +49 163 7198978
E-Mail:                comp@yoshiaki-sakai.com
Birth date:           17.08.1981 in Tochigi, Japan
Nationality:         Japan
Language:           Japanese-native, German-conversetional, English-conversetional
EU work permit:  Yes, I can work
Education and qualifications
Hakuoh high school (1997-2000)
Mechanical Engineering
Skill
Music composition/ arrangement
Product music with DAW (CUBASE) for film, commercial music, electronic music
Music sheet making (by Finale)
Sound design (Video game sounds, sound logo)
Play instruments (Piano, Bass, Guitar)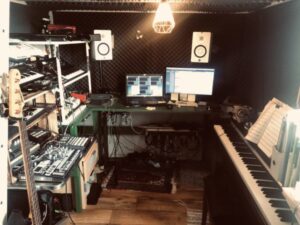 Works
Music for Video
I composed the music for my Portfolio(I used CC BY videos).
Chivalry is Dead – Short Film ショートアニメCG
Sound effect
I was in charge of sound effects in this short film.
Electronic Music
These musics are my privet works.
Mosaic Garten/ モザイクガルテン – Video made with Critter & Guitari EYESY
Pop music
I produced the backing track for Japanese artist and YouTuber.
ayatopia / アヤトピア『IKAWISONG』MV☆自主制作アニメ
瑠璃色の地球 / 松田聖子 (Cover) [高音質・歌詞付き] フル ラヴァーズ レゲエ カバー
Thank you so much to see and listen to my portfolio.